On the 14th of June 2003 a group of friends arrived in Colditz after a busy day of sightseeing and driving some of the worst road-works they had ever encountered.
But - this was the start of the Colditz bug.
Then and now visiting Colditz and beyond for over Ten years. Click on the link below to visit the original website archived in 2009 by geocities that is now available again. The Hotel prices have been updated but some of the pictures haven't - enjoy!
www.geocities.ws/colditzer_travel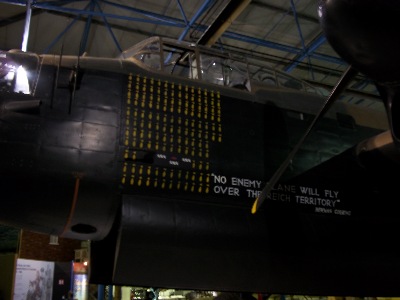 2013 saw the 70th commemoration of the Dambuster raids with a flypast of a Lancaster at Derwent Water. On the 13th of June 2003 that group started their tour at the Mohne Dam.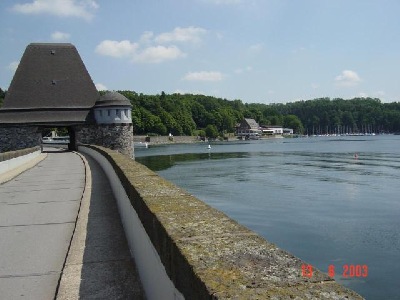 They then went on to Colditz arriving late evening to warm hospitality, good food and plenty of German beer.
The following day the bug bit as the first tour of the castle was taken.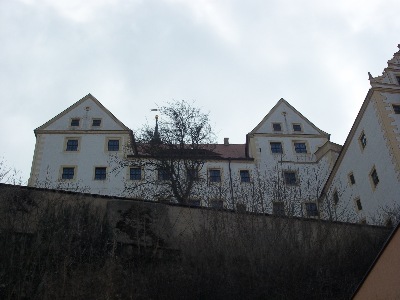 Above picture taken in April 2013.
In 2003 the group then went on to Berlin.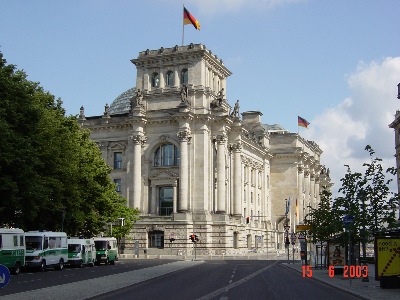 The Reichstag in 2003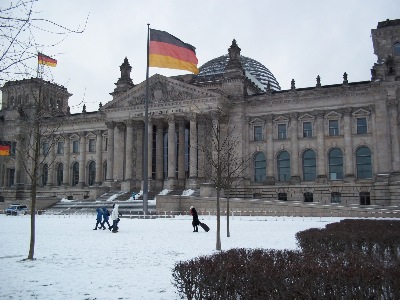 The Reichstag in December 2012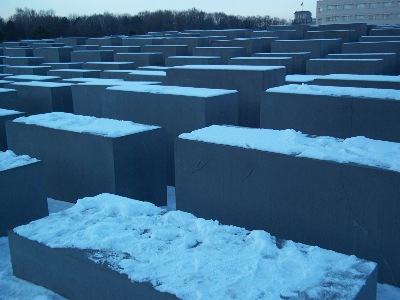 Holocaust Memorial in Berlin.
Many things have changed over the years. There are pictures that are probably best left in the photo album But the one below had to be included as a reminder of great times with the best friends.
Sadly October 2016 saw the passing of our dear friend John Smith (second from left) in this musical group. Dearly missed.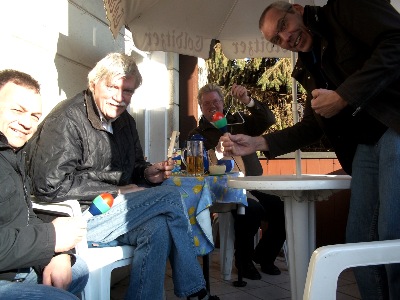 Last update: 22/05/2020 Colditztravel.com ©2005